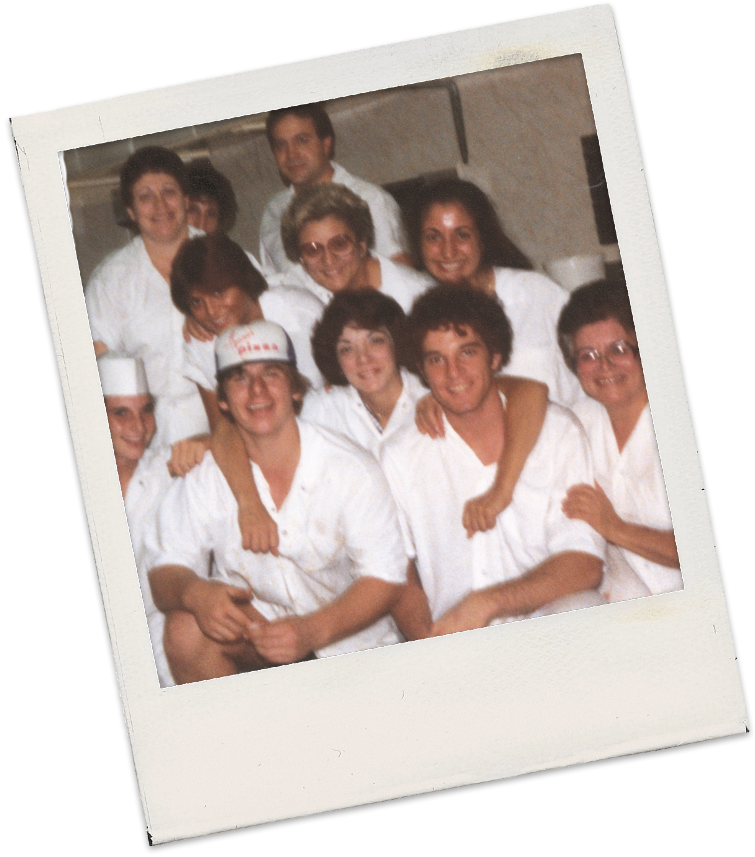 The Original Story Of Bocce Club Pizza
Upon returning from WWII my Dad, Dino Pacciotti, started working at the Bocce Club on Hickory St. in Buffalo. The club had bocce ball courts in the yard and served drinks and sandwiches inside. In 1946, Mr. Pacciotti seized the opportunity to purchase the club. He soon found an old pizza oven in the basement and started experimenting. He formulated his own unique pizza recipe and Bocce Club Pizza was born. In 1959, Dino moved into the Bailey Ave. location in Amherst, seeing the proximity to UB South Campus as a big positive. In 1988, our Hopkins Rd. location in Williamsville opened, not far from UB North Campus.
Bocce Club Pizza uses only the freshest and most natural ingredients, from 100% whole milk mozzarella cheese to dough made from scratch and hand stretched daily. We also mix our secret pizza sauce each and every day.
I am very proud and humbled to carry on the "Buffalo Tradition" my father started so many years ago.
Your Source of Specialty Pizza, Chicken Wings, Subs & More For 75+ Years
Welcome to Bocce Club Pizza! Your source of delicious pizza, chicken wings, subs, and more for over 75 years. We take pride in offering the highest-quality ingredients and customer service to each of our customers. With 4 locations in Buffalo, Clarence, East Amherst, and Amherst, we welcome you to browse our menu online, give us a call, or place an order for take-out online!
In addition to our local food take-out, we also offer nationwide pizza delivery! Whether it's dinner for two or a party of ten, you can be sure to enjoy delicious pizza deals and daily specials whenever you visit us. We offer food catering options, including party pizzas, sheet pizzas, and party salads for events of all sizes so you know that there's food for everyone.
Get your party started by placing an order today!