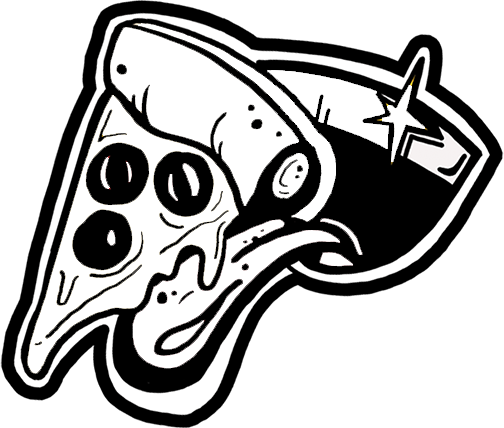 All Bocce's Specialty Sheet Pizzas including
"Buffalo's Original Cheese & Pepperoni"
Buckets (50 ct.) of all Bocce's flavored Chicken Wings with celery & blue cheese
Party size (20 ct.) of all Bocce's flavored Chicken Fingers, including French fries
Buckets (50 ct.) of all Bocce's flavored boneless wing bites
Party size (serves 15-20) of Bocce's Chef Salad with dressings
Party size (serves 15-20) of Bocce's Antipasto with dressings
Party size (4 whole deli subs) of Bocce's Sub Platter with all of the fixings
Paula's Donuts Assorted Donuts
Paula's Donuts Assorted Donut Holes
Paula's Donuts Assorted Bagels with Cream Cheese
Paula's Donuts Assorted Pastries
Paula's Donuts Breakfast Sandwiches
Paula's Donuts Coffee
Paula's Donuts Hot Chocolate
Chicken Parmigiana
Veal Parmigiana
Eggplant Parmigiana
Chicken Marsala
Veal Marsala
Chicken Primavera
Chicken Cacciatore
Sausage Cacciatore
Penne Pasta with Red Sauce
Penne Pasta with Alfredo Sauce
Penne Pasta with Vodka Sauce
Ravioli (meat or cheese)
Lobster Ravioli
Gnocchi Mozzarella with Red Sauce
Tortellini with Red Sauce
Manicotti (meat or cheese)
Lasagna
Stuffed Shells
Rigatoni Bolognese
Risotto
Baked Ziti
Stromboli
Roast Beef Au Jus & Rolls
Baked Ham
Roasted Turkey
Italian Sausage
Meatballs
Roasted Chicken
BBQ Chicken
Stuffed Chicken
Pork Tenderloin
Salmon
Tilapia
Assorted Deli Meats
Assorted Deli Wraps
Assorted meat & veggie salads
Macaroni & Cheese
Roasted Potatoes
Mashed Potatoes
Rice Pilaf
Glazed Carrots
Assorted hot vegetables
Cold Macaroni Salad
Cold Potato Salad
Assorted Fresh Fruit
Charcuterie Boards
Appetizer Trays
Assorted Cookies
Assorted Italian Cookies
Assorted Cakes
Assorted Ice Cream Cakes
Sweet Melody's Assorted Gelato
Assorted Bottled Water
Assorted Sodas-can
Assorted Sodas-2 liters
Assorted Healthy liquid beverages
Assorted Healthy powder pack beverages
K Cup Coffees
Assorted Beers
Assorted Wines
Assorted Liquor
Live Music
DJ/Sound System
Tents
Chairs/tables
Staff on site
Please give at least 24 hours advance notice for orders.
Inquire for substitutions or additions.
Pricing for menu items will be given near completion of catering menu.
Delivery Charge and Gratuity not included in price.
Contact: Bob Nusall, Home Run Refreshment Services, 716-578-5141 cell, 716-276-8165, for more details on products or how to place orders.