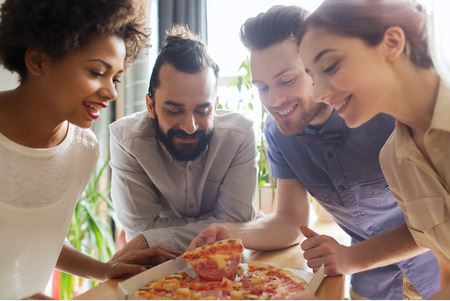 Why Ordering Pizza is the Best Option for Catering
December 1, 2022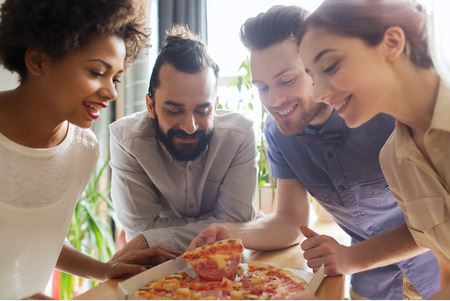 Why Choose Bocce Club Pizza for All Food Catering Services
May 5, 2023
From birthday parties and retirement parties to graduations, bachelor/bachelorette, and other social events, there's always some kind of party going on among your friends and family. As a guest, you may not see all of the planning it takes to throw a great party. From securing a venue, planning a guest list, sending out invitations, purchasing decorations, and creating a menu, there is a lot involved. A party is nothing without great food and company, so you want to make sure you plan food options that everyone will enjoy. One option that is a true hit at every party, and is also a staple in the Williamsville, Getzville, Clarence, Buffalo, East Amherst, and Amherst, NY areas, is PIZZA!
At Bocce Club Pizza, we use only the finest ingredients to create delicious pizzas for our customers. The dough is hand stretched and the sauce is made fresh daily, making sure you are only tasting the freshest pizza. Party pizzas are a great choice for parties as they are:
Easy to serve & eat- Instead of having to figure out extra utensils for serving, pizza can be picked up with your hands making it a great option for parties. It's less for you to remember to bring and allows you to use paper plates which makes clean-up much easier.
Customizable- When ordering party pizzas, you have a handful of options. Bocce Club Pizza offers a variety of specialty pizzas or feel free to customize your pie with the toppings of your choice. Do some of your guests have allergies? Instead of trying to figure out different dishes for them, choosing party pizzas helps to work with any dietary restrictions your guests may have.
Favorite in the crowd- Pizza is generally a safe option when it comes to planning a menu for a party as most people like pizza. With so many pizza options, we are sure you'll be able to please your friends and family with your selection.
Cost-effective- Nowadays, it seems like the price of everything has gone up, pizza included. However, if you were to go shopping for a full menu, you'll probably be spending more than you would on a couple of slices per person at your event making party pizzas great, cost-effective menu options for your next gathering.
Contact Us Today!
The next time you are in need of party pizzas in the Williamsville, Getzville, Clarence, Buffalo, East Amherst, or Amherst, NY areas, rely on Bocce Club Pizza. We offer food catering services for your convenience, bringing you delicious, hot pizzas, wings, chicken fingers, subs, and more. For more information or to place an order, contact us today!